Den Haag - NL, July 2022
Welcome, dear visitor,
I would like to invite you to meet the 144 people with whom I each spent an entire day walking along the North Sea horizon, here in The Hague over the timespan of one year.
We challenged ourselves to experience a meaningful encouter. The encounter was made up of one full working day spent together on The Hague's South Beach, without knowing what those 8 hours would bring us. We concluded each and every one of the 144 days by capturing a self portrait taken by the person I met during that specific day.

This portrait was registered without any visual clothing, make-up or decoration. All photos were taken at eye level, and against the background of the horizon. Under all weather conditions, as presented to as at that specific moment.

Following encounter #144 on 30 December 2018, the project turned out to miss one vital encounter. That encounter took place on 5 October 2020. It raised the total number of encounters, and portraits, to 145.


What you can see and experience on this website
You can read about my wish to invite people to be part of a meaningful encounter, and how this ambition is a natural consequence of my previous work. You can meet all 145 people I met, through the portraits they took of themselves.

Also, and with great joy, I tell you about the book I have designed in collaboration with Sybren Kuiper and Wytze Fopma.

I wish my work brings you joy and inspiration.

Best regards,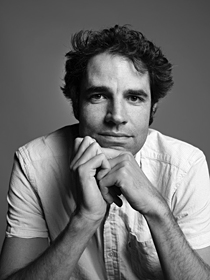 Bruno van den Elshout
Read more about meaningful encounters
---
Or go directly to: